Celebrate 25 years of Crucial by purchasing and entering into a draw to win awesome prizes!
Each entry will also stand a chance to win a Steam Gift Card valued at $50 in our weekly draw.
Weekly Prize:

Steam Gift Card valued at $50
Up to 10 winners per week.
Step 1:
Purchase an eligible Crucial product during the promotional period (8/9/21 to 30/11/21), from an approved Australian or New Zealand reseller or retailer.
Step 2:
Scan or take a photo of your receipt/invoice clearly showing the eligible product(s), retailer and date purchased.
Step 3:
Complete the online entry form before 30/11/21. Limit one (1) entry per person.
Major Prizes will be drawn on 2/12/2021. Weekly winners will be notified and listed on this page.
Terms and Conditions can be viewed here.


Click Here to see the Weekly winners

Click Here to Participate Now

500GB | 1TB | 2TB
Are you ready for next-gen performance? The Crucial ® P5 Plus SSD delivers remarkable speed and data protection with sequential reads up to 6600MB/s 1 for transformative computing. Engineered by Micron ® with the latest Gen4 NVMe ™ technology, the Crucial P5 Plus includes advanced features like full hardware-based encryption, dynamic write acceleration, and adaptive thermal protection to keep your data safe while enhancing system reliability. Designed specifically for intensive workloads, high-quality creative content, and hardcore gaming, the P5 Plus is also backward compatible with most Gen3 systems for ultimate flexibility.

SATA SSD
Crucial MX500
500GB | 1TB | 2TB | 4TB
Crucial BX500
240GB | 480GB | 1TB | 2TB
NVMe SSD
Crucial P5
250GB | 500GB | 1TB | 2TB
Crucial P2
250GB | 500GB | 1TB | 2TB
Portable SSD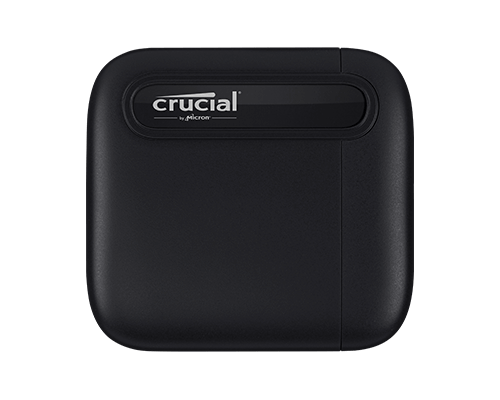 Crucial X6
500GB | 1TB | 2TB | 4TB
Crucial X8
1TB | 2TB
Gaming Memory
Crucial Ballistix
Standard | RGB | SODIMM
Crucial Ballistix MAX
Standard | RGB
Computer Memory
Crucial Laptop Memory
DDR3 | DDR4
Crucial Desktop Memory
DDR3 | DDR4
Crucial Memory for MAC
DDR3L | DDR4