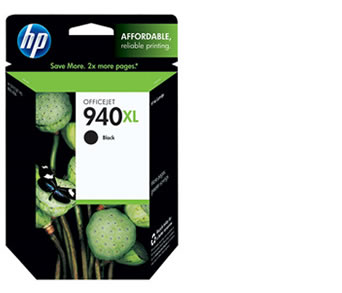 <table width="560" height="50" border="0" cellpadding=0" cellspacing="0" class="proname" >

HP C4906A 940XL Black Ink Cartridge Details:

Avoid excess costs, spillage and waste by using high quality, reliable HP Original Ink & Toner Cartridges that work every time to provide you with the best quality and value from your printer.

Compatible Printers: CB092A, C9297A, CB022A, CB023A, CB025A.
Colour: Black.
Manufacturer's Reference: C4906A.
For more information please check the manufacturer's website.